at Moderna Museet, Malmo, as part of the series
OUTSIDE INSIDERS – Pluriculturalism in Contemporary Art and Culture
Date: 30th November 2015
Time: 15:00-17:00
"What replaces invisibility is a kind of carefully regulated, segregated visibility."
Pluriculturalism – a pluralism not only in the street, but in the mind.
This panel on the 30th November at Moderna Museet will question the special 'segregated invisibility' of Roma in Malmo, and debate visions and potentials for a new pluriculturalism. The Roma still remain one of the most demonised and 'invisible' communities across Europe. The financial and political crises that divide Europe is making their position even more difficult than in previous decades. This project is part of a series of ongoing workshops, panels and art works that set out to question this 'invisibility' and create a different conversation about a culture of 'pluriculturalism'.
The new concept of pluriculturalism goes beyond multiculturalism in claiming that despite attacks on the social reality of cultures living side by side, there is a further reality all of us are aware of and recognize implicitly: that all of us live our lives as individuals, combining a plurality of cultural manners, styles, fashions, theories, media and even cultural habits. We dress a mix of folk, French-Italian-Nordic and "hip-hop", watch US music videos, British soaps and a mess of news channels, and eat all sorts of national and fusion cuisines. We write in one-and-a-half to two languages… The plurality cannot be hidden, forgotten or denied. It's not only on the street, but in our minds.
Does the new "predicament of human culture" have to be a goulash of the American "melting pot"? Or should it be a Bantustanization of cultures, like in the original London or New York of Little Italies, China Towns and segregated Pakistani, Indian, Roma and Jewish communities? Or must we live with the French Enlightenment legacy of rationalist "universalism" with all its flattening Eurocentric subtexts and colonial realities? Or are we limited to the Germano-Nordic-US version of "consensus" — which Habermas described as a possibility of the modern "ideal speech situation"; and Rawls, although perhaps unwittingly, but accurately, called the "veil of ignorance": the fearful hiding of difference from the powerful and oppressive conformism of the majority? Is there not a new form of plural culture of mind, habit and action that we carry within us? In the face of threats, fears and hatreds of old, pluriculturalism offers potentials for a new discourse.
There is much potential for pluriculturalism, but the reality at this time has a different face, an ugly face – the face of segregated visibility. In the mainstream you are tainted by who you are and where you come from, with no or little support from your own community, who may despise and hate you at the first sign of success.
Why are there so few Gypsy Roma Traveller artists? There is a culture of ignorance on both sides. Majority society has no idea of the mental and physical costs most individuals from these communities have to pay to do anything outside of the norms of their own cultural structures. Yet still they remain invisible within mainstream culture and institutions. Pluriculturalism could and should be an answer for this. Sadly at this time segregated visibility is the insulting norm.
This panel serves as a discursive counterpart to the artistic process of the British Gypsy Romani Traveller contemporary artists Damian Le Bas and Delaine Le Bas. This artwork started as a Roma initiative and is designed to come to engage the wider community in a dialogue concerning Roma issues in the city, Sweden and Europe at large. Their work of art in public space in preparation is being developed during the artists' residency in Malmo over the past weeks preceding the panel. It will provide a suitable context for the discussion. It is sure to include evocative mixed-media collages, embroidery and textual elements.
Speakers/panelists: Damian Le Bas (artist, U.K), Delaine Le Bas (artist, U.K), Erland Kaldaras (Roma Cultural Centre, Malmö), Håvard Arnhoff (filmmaker and activist, Oslo), Emil Elg (refugee centre volunteer, Copenhagen), Kontrapunkt (Malmö), Marita Muukkonen (curator, Helsinki), Ivor Stodolsky (curator, Helsinki), John Peter Nilson (director, Moderna Museet, Malmö).
Special thanks to the artist Gustav Hellberg for his generous contribution to this project. Many thanks also to Thomas Persson of Österlenreklam and Andrés Díaz García for their help and kindness in producing "The Invisible Faces of Europe".
The discussion will be in English
Marita Muukkonen & Ivor Stodolsky
https://www.facebook.com/PerpetualMobile.org/
www.perpetualpavilion.org

Ola Billgrens plats 2–4, Malmö
http://www.modernamuseet.se/
http://www.nordiskkulturfond.org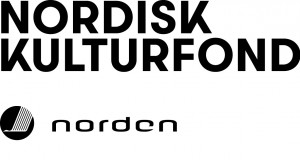 Awesome Flickr Gallery Error - Invalid API Key (Key has invalid format)