We are happy to announce our new PM MOBILE Resident, Gülizar Dogan. Her residency is co-hosted by Perpetuum Mobile and HIAP-Suomenlinna.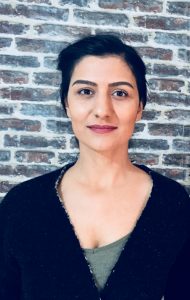 Gülizar was born in Derik, a district of Mardin, in 1983, prior to  moving to Diyarbakir city with her family. She studied Painting at the Fine Arts Faculty of Dicle University, Diyarbakir between 2001 and 2005. She has since worked actively in the arts and is co-founder of the art collective, Hunera Berxwedani, in Diyarbakir. She taught at state run schools at Diyarbakir and its districts between 2008 and 2016 and was a regular art instructor at Aram Tigran City Conservatory.
Gülizar's interest in art has no boundaries and her interest in cinema has grown gradually with it. Starting from 2011 she began working in the film and documentary industry and she also starred in the feature film Voice of My Father directed by Orhan Eskikoy & Zeynel Dogan. Voice of My Father was premiered in Rotterdam Film Festival and also won best screenplay award at the Istanbul International Film Festival at 2012. Voice of my Father also won best film and best screenplay at the Adana Golden Boll Film Festival. Beside continuing her career as a producer, she worked as an animation artist and character creator at Zarok TV, Turkey's first and only Kurdish language children's TV station.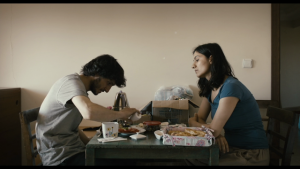 She has participated in group shows in various locations from Diyarbakir, to Urfa, to Istanbul, including Affording An Opportunity (2005), Unjust Provocation (2009) , Personal Ideas and 100 % in (2011), to name just a few
Recently, she has produced and also directed a documentary project called Fotoringo,  which follows a local photographer cycling around the villages of Elbistan on his bike for fifteen years, with his sombrero on his head and tongue twisters in his mouth, giving visibility to the photographs he took during these years.
Gülizar Dogan is currently a PM MOBILE Resident in Helsinki. This programme is curated by Perpetuum Mobile (PM) and co-hosted by PM and HIAP – Suommenlina. It is co-funded by the City of Helsinki Cultural Department.
Dogan's MOBILE Residency extends from the 22nd of March to the 27th of April 2018.