Join Perpetuum Mobile (PM) for the next MOBILE TALK with John Jordan and Isabelle Fremeaux of  The Laboratory of Insurrectionary Imagination at Myymälä2 in Helsinki.
The Talk will focus on the ZAD NDDL, in western France, which has recently achieved a major victory – putting to an end a plan to build a climate-destructive airport — but soon afterwards being attacked by a military-scale police operation to evict the ZAD by the new authoritarian Macron government. Until today, they have successfully resisted.
The talk will take place on the 28th of May, in Helsinki at Myymälä2 gallery from 7pm to 10pm.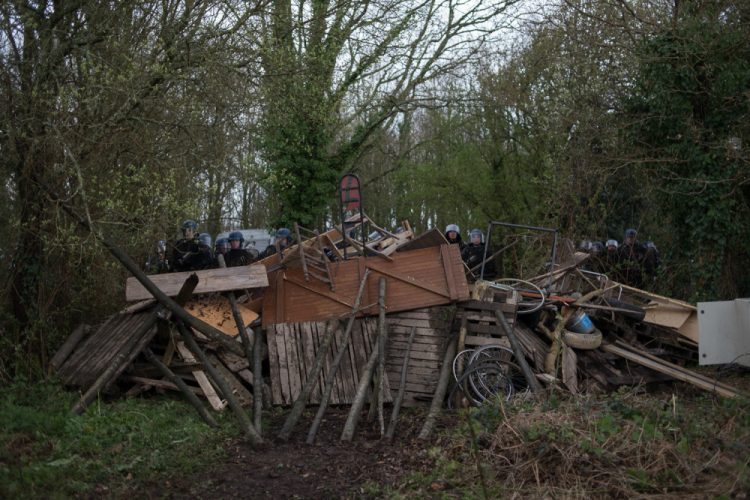 On the western edge of France, 4000 acres of wetlands, fields and forests have become a liberated zone, a vast laboratory of autonomy, where 200 people in 60 different collectives live together without the state, occupying the land against a new airport project for the city of Nantes.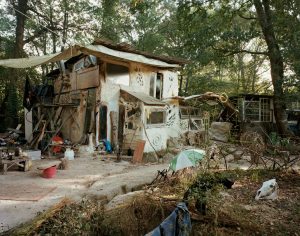 Politicians call it "a territory lost to the republic". The local farmers and villagers, activists and naturalists, squatters and trade unionists, who are part of the growing movement against the airport and its world, call it The zad – The zone to defend. Every time the threats of eviction resurfaced, over 40,000 people took part in creative acts of disobedience to defend the zone .In 2012 the French state's attempt to evict the zone was fiercely resisted and the police have not set foot there since April 2018 when new evictions began with the largest police operation in France since the uprising of May 1968. In January 2018 had prime minister cancelled the airport project but in the same breath declared that the zad would be evicted, no government can bear an example of an alternative to the state and capitalism, where the art of everyday life is practiced.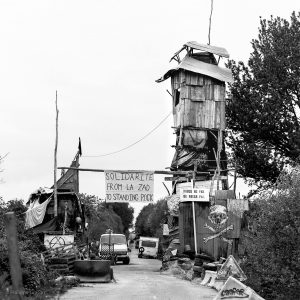 With its bakeries, surrealist vernacular architecture, pirate radio station, tractor repair workshop, brewery, banqueting hall, medicinal herb gardens, a rap studio, dairy, vegetable plots, weekly newspaper, flour mill, library and even a full working lighthouse, the zad has become a concrete experiment in taking back control of everyday life.
Since 2004 The Laboratory of Insurrectionary Imagination has brought artists and activist together to co-create new forms of disobedience. Now based on the zad, co founders John Jordan and Isa Fremeaux will share their experience of living and working in this new commune for the 21st century.
An AFTERPARTY in the space will follow the presentation and discussion!! Bring you own everything – from instruments to seeds to brews…
Organised by Perpetuum Mobilε in cooperation with Myymälä2.
John Jordan and Isa Fremeaux are hosted in Helsinki by the MA programme in Ecology and Contemporary Performance at the Theatre Academy of the University of the Arts
All #commons, #ecological, #P2P, #Zad-iste, #postcapitalist #commonist#art #artandlife #future friends, colleagues, organisations, self-organised groups and movements are welcome to co-host the event! Commons.fi … let us know!