Erkan Özgen, the latest Safe Haven Helsinki artist-in-residence from Amed in Eastern Turkey (Diyarbakir in Turkish) will talk about his work during HIAP Open Studios event on Tuesday the 19th July at 5.45 – 6.15 pm. HIAP's Open Studio event will take place at Gallery Augusta on Suomenlinna (Susisaari) from 5pm – 9pm . Erkan will also show his latest video "Wonderland" (2016).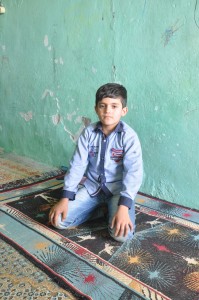 The video "Wonderland"  is a narration by Muhammed who used to live with his family in a small town named Kobani in northern Syria, on his story of escaping the war.
Kobani is in South-western Kurdistan, today named as Rojava. It became the center of attention worldwide upon its 107 days-long resistance against the disproportionately heavy attacks of ISIS that started in September 2014.
Muhammed is a 13 year old boy, who is deaf and mute.
He brings us face to face with the things he had to witness throughout his escape from ISIS to Turkey; things that we would not be able to bear even in our dreams. His performance electrocutes us. It leaves us viewers alone with our bare senses, puts us in the middle of a deep questioning on humanity.
Nevertheless, the artist would like to state one thing: I have a slight hope, against all odds, that what Muhammed tells us with his non-existing tongue would motivate people to create a strong voice against wars.
Erkan Özgen is a Safe Haven Helsinki resident from June 27 until September 10, 2016. The Safe Haven Helsinki acts as a "breather" for the artist, who has previously worked in locations such as Kobane (Syria), Beirut, and Damascus. Parallel to his artistic work Erkan is active in Mesopotamian Ecology Movement.
http://www.perpetualmobile.org/erkan-ozgen-kurdish-artist-southern-turkey-latest-pmhiap-safe-haven-helsinki-resident-suomenlinna/?lang=en
Safe Haven Helsinki for art practitioners at risk is curated by PM (Perpetuum Mobile) and is co-organised by HIAP (Helsinki International Artist Programme). It is funded by the City of Helsinki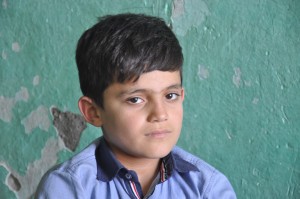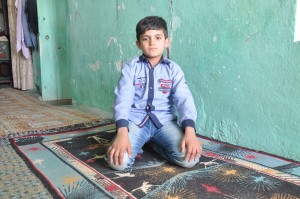 More info about Erkan Özgen
BIO / BACKGROUND
Erkan Özgen was born in Derik in Mardin province,Turkey in 1971 and graduated from the Department of Art Education, Cukurova University in 2000. His artistic adventure began in 1998 with a contemporary art exhibition "Young Activities". Since that time he has participated in numerous group exhibitions in many countries including Albania, Croatia, France, Germany, Iran, Italy, Israel, Lebanon, Spain, Sweden, Switzerland, The Netherlands, Turkey, Austria, UK, USA, Austrian,Cyprus, Estoni, Ljubljana and Montenegro. In 2005, Özgen participated in a residency program in the International Artists Studio Program Malmö, Sweden. In the same year he received the "Prix Meuly" from the Kunstmuseum Thun, Switzerland. In 2008, he took part in the Can Xalant artist exchange program at the Center for Creating and Contemporary Thought in Mataró, Barcelona. He has also organized workshops in Beirut, Damascus, Diyarbakir and Enshede. During the same period Özgen has given interviews about art in Turkey and various other countries.
Suomenlinna B28/2 (Susisaari), 00190 Helsinki