SOURCE: Lapinlahti Info
09.12.2020
Venetsia – Venice! The very name conjures up images of bridges, canals, lagoons, carnivals and biennials. But also acts of resistance against the privatization of water, real estate speculation and exploitation. And also the search for sustainable solutions to mass tourism and other seemingly insatiable human desires. And hence the fight for the soul of a city in the midst of the climate emergency … as the water rises.
The spirit of the Venetsia building in Lapinlahti, Helsinki, also reflects these multiple faces of the dice of our time. This picturesque edifice with its toes in the Baltic sea, in a marvelous location at the end of the Lapinlahti peninsula, hides many a secret history. Venture in, and you are greeted by the smell of freshly baked bread and walls filled with political graffiti.
For many a year we – Marita and Ivor, curators at large – had been sniffing the air of Lapinlahti, wondering how we could get into these hallowed buildings, which long stood sad and empty, yet inviting. The first time we finally stepped foot in Venetsia, was when courageous international students had taken their chances, and occupied it for the common good. The impossible situation of lack of student housing had driven them to demand the likewise impossible, and yet obvious solution: to inhabit these beautiful, empty buildings in the centre of Helsinki. Only a few weeks later the police closed down the building by force. But at that moment in September 2009, Lapinlahti felt like a perfect location for art, thought and life, and with a spirit to broaden the imagination.
At that very same time we had a dream called the MOBILE Residency Academy (MOBRA). The idea, in short, was to develop a prototype for a trans-disciplinary research and art institute of a genuinely new kind. MOBRA would bring together research, art, NGOs as well as other grass-root level experts to build the infrastructure for a productive and creative commons. By sharing intellectual, institutional, activist and artistic knowledge in a manner inspired by peer-to-peer networks, it was designed to have the capacity for great resilience, scalability and abundant creativity. When we climbed high up into the attic of the Venetsia building in 2009, and onto the roof, we could breathe.
More Than a Dream
Today, our association Perpetuum Mobile ry runs ARTISTS at RISK (AR) out of our commons/studio/office space in Venetsia. AR is a network institution at the intersection of human rights and the arts dedicated to the field of persecuted art practitioners under imminent threat around the world. AR maps the field, facilitates their safe passage from their countries of origin; has hosted them at over 19 AR-Residencies in 14 countries since 2013; and curates related projects including the AR-Pavilion.
When we first returned to Lapinlahti after many years in 2020, we were overjoyed to find that what we had dreamt of as MOBRA, and actually realised as Artists at Risk (AR), was also happening right here on the ground. The dream had come true! … through a complex series of events totally independent of us. It's true the epic battle in 2020 to save the dream from imminent destruction didn't happen without us. And in battles from Venice to Helsinki, victory is sweet! But we have to safeguard and care for it. For, as we know, it may be short-lived.
A Lovely Municipale
So the question arises: How can we build on the ecosystem of people, histories and institutions that have made Lapinlahti what it is, and make it even stronger and more inclusive? What could we see as a possible future for this unique seaside architectural monument, which comprises a very special history of mental health care, a host of community activities, artists and artistic initiatives of all stripes, cafes, canoes, saunas and large commons of shared spaces and gardens?
Let's let the imagination run wild. Linguists suggest that the name Venice is based on an Indo-European root *wen ("love"), so that *wenetoi would mean "beloved", "lovable", or "friendly". So what could Venetsia and Lapinlahti be and mean for Helsinki citizens? How could we imagine this lovable and friendly open space for people which can at the same time be an open space for imagining the immense ecological turn our planet needs, and the turn to just and sustainable visions of the future?
These are big questions, and we are few. Still, as curators we've seen many a biennale, which are operations that need thinking at scale. Over the past decades they have proliferated like mushrooms: a must-have for every capital of note. But how can this ever-expanding travelling circus be sustained in times of eco-crisis? Cities, too, provide high-profile festivals and art weeks of all kinds for local audiences. But are "bread and circuses" all we need as artists, as intellectuals, as citizens or members of the audience? Is there something missing? How about genuine participation? Is the media – state, corporate or online – the only place where we can publicly discuss the tumultuous possible futures that face us? Oh yes, we have elections, right. But is casting a vote the be-all and end-all of being a citizen?
Perhaps, perhaps, if there is a future format we might invent, we could call it a MUNICIPALE (pronounced [mu.ni.si.paːle]). This is not a biennale with international visitors flying in and out, although like one, it would bring together a huge number of people and events. A MUNICIPALE invites everyone local to be an actor on the stage of the locality, the city, the municipality. Can you imagine Lapinlahti as the focal centre of a Helsinki-region wide festival of events, performances and debates about issues – proposed by its denizens? Would the MUNICIPALE propel Helsinki along the path of the rising movement of municipalism, the movement of cities, these progressive powerhouses of change in our time? What are the questions Helsinkians would propose about our life on Earth and in this place?
What is Helsinki's most-wanted youth band? What do the dancers of the National Ballet do on weekends in the park? Should we build a noise barrier to shield Lapinlahti from the highway? Why are there almost only supermarkets, and not more small butchers, bakers, fish-mongers and farmers' markets? Who was responsible for chopping down the trees in the forest of Pirkkola, and what do we wish to create in its stead? Can mental health care be brought closer to ordinary people, without anonymous hospitals and institutions? Can children make public sculptures in Helsinki? The City Council represents us citizens, but do we also want some sort of other form of assembly, perhaps chosen by sortition, to give us another take on the "sound of our voice"?
There is no question about one thing only: that you, the MUNICIPALE, can think of more questions!
Marita and Ivor
… that is, Ivor Stodolsky and Marita Muukkonen (always in alternating order). We are curators and writers, theorists and institution-builders, and the co-founding directors of Perpetuum Mobilε (PM) / Artists at Risk (AR) / Ecologists at Risk (ER)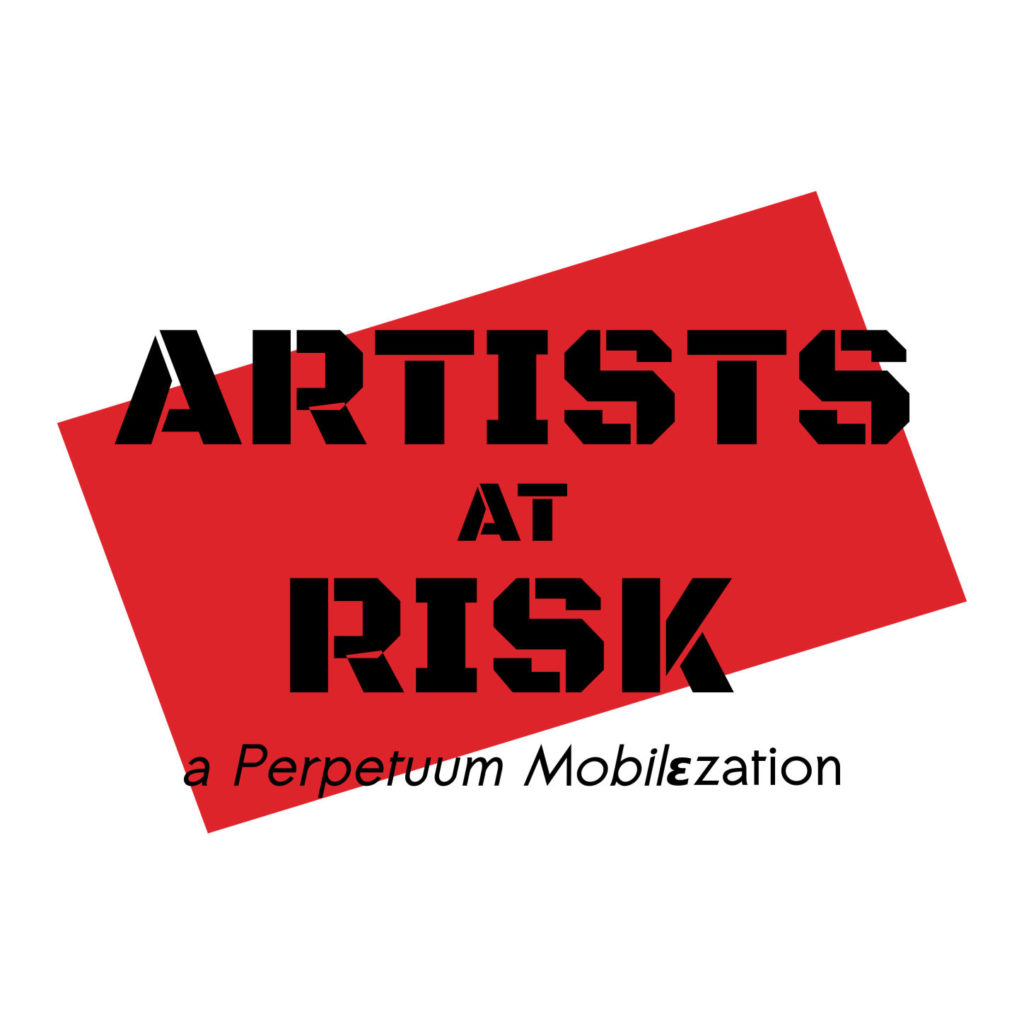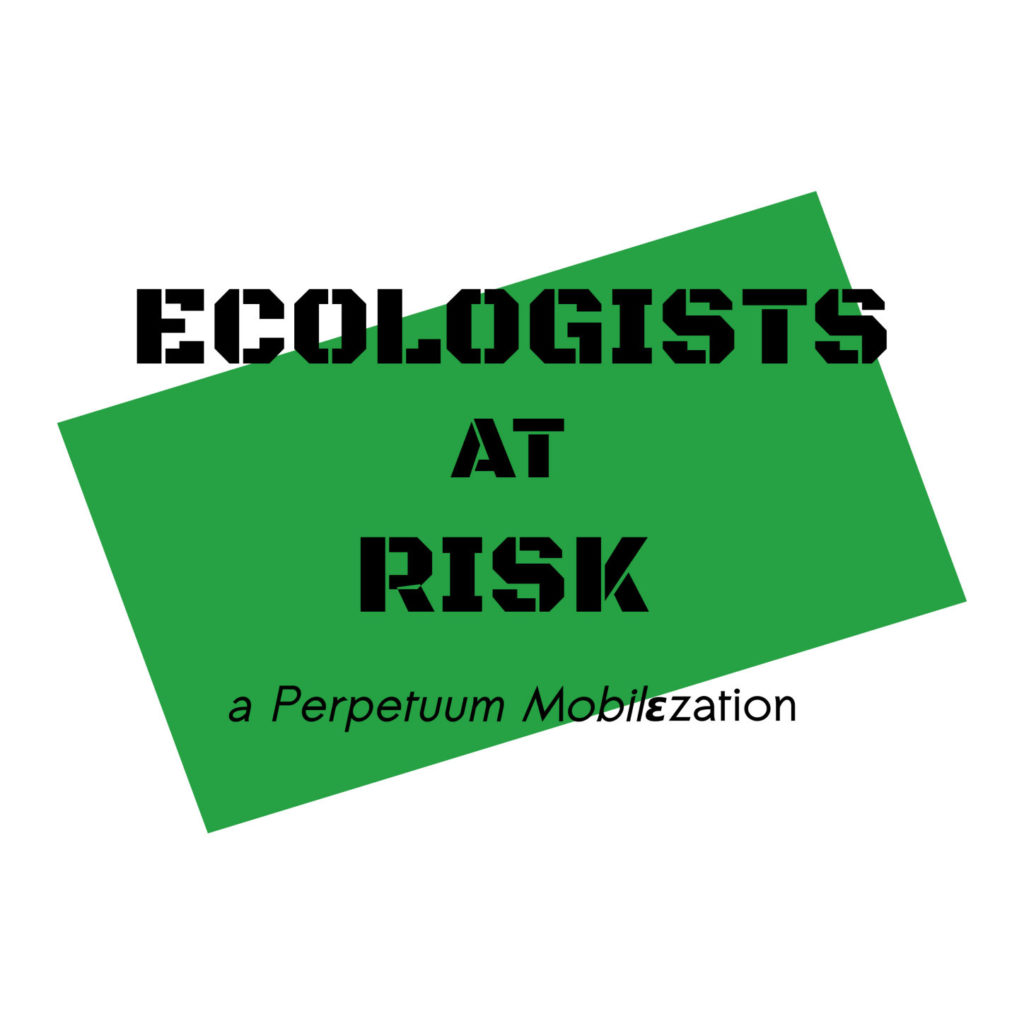 Perpetuum Mobile (PM) has created more than 19 safe-haven residencies in 14 countries since 2013 and has received the Civi Europaeo Praemium of the European Parliament and the Thematic State Prize of Finland and was featured on Substance 100, among other honors. Perpetuum Mobile ry which operates Artists at Risk (AR) and Ecologists at Risk (ER) is a curatorial vehicle that brings together art, practice and inquiry.