RADIO PRAVDA I. Nikolay Oleynikov for the TO THE SQUARE 2 Project
---
Nikolay Oleynikov and friends on RADIO PRAVDA: Oxana Timofeeva, Jonathan Brooks Platt, Grey Violet, Lilu S. Deil, Ilya Yakovenko, Kirill Medvedev, Roman Osminkin, Ivor Stodolsky, Paleface, Olga Jitlina and Jon Irigoyen, Misha Griboyedow, Mokhnataya Podnoga (Shaggy Leg-up), Antti Rautiainen, Technopoesia, Kievskie Podmyshki (Kiev Armpits), Marina Maraeva, Arkadiy Kots Band, Artur Aristokisyan and many others. Some of the artists which have participated in RADIO PRAVDA are affiliated to the SCHOOL of ROSE (School for Engaged Art, Chto Delat). Some of their radio pieces are based on their participation in the School's work.
---
RADIO PRAVDA roams the streets and squares of Helsinki: with living and dead, local and far-flung participants, inter-courses, location-stops and sound animating this mobilized broadcast station. How to reveal history's truth (PRAVDA) in these antebellum days: the instants preceding calamity? What is art in the age of the digital reproduction of murder, poverty and forgetfulness? How can artists react to the media-onslaught during a period of catastrophe? When war became a factory for producing cadavers and the disabled, and the growth of radical poverty in the modern city, Georg Grosz,  one of the most radical artist of the times of 1914, found that the world was changed forever. In 1921, Paul Klee's Angelus Novus triggered Walter Benjamin's allegory of history as an infinite catastrophe driving humankind to a moment of rupture. What kind of revolution could break the choice between despair and Benjamin's oblivion blues? Artists inflame radical memory for the future. From the very personal perspectives of many, to the common struggles of each. Run by Nikolay Oleynikov and his friends, this moving monument is dedicated to history fucked by the real: Pravda emanating from a vehicle in the style of an early revolutionary agitprop train, or a tachanka of metaphorical images, of broken and even headless bodies, of the angels of memory and truth. Hark the antifascist ballades! the experimental bad-time stories and scary tales! the encyclopedia of protecting monsters! the queer blues rehearsals, unplugged gigs, anti-war poetry, partisan pod-casts, radical multilogues and personal rebel stories!  
---
RADIO PRAVDA's Route at TO THE SQUARE 2 (#TSQ2) in Helsinki, August 2014.
21st Aug THURSDAY 2pm – Lasipalatsi Square. 4pm – Hietaniemi Cemetery. Live Radio for the Dead 5.30pm – Sörnäisten metroasema / Helsingenkatu. Fix us 7pm – RADIO PRAVDA returns to Lasipalatsi Square (as always).
22nd August FRIDAY 1.30pm & 7 pm RADIO PRAVDA on the Lasipalatsi square 23rd August SATURDAY 4m – RADIO PRAVDA at Kontufestari (www.kontula.com) 7pm – RADIO PRAVDA on Lasipalatsi Square.
24th August SUNDAY
3pm on Lasipalatsi Square. Start of the last roaming tour of Helsinki with the artist of RADIO PRAVDA, Nikolay Oleynikov
7pm – RADIO PRAVDA (see above) on Lasipalatsi Square.
From 25th August MONDAY on and on: 3-channel Pravda
---
SELECTED "TO THE SQUARE 2" EVENTS WERE LIVE-BROADCAST ON "RADIO PRAVDA" and on Perpetuum Mobile's Bambuser feed:
RADIO PRAVDA is being produced as a part of the CROSS-BORDER-MANIFESTATIONS programme financed by the Finnish Ministry of Education and Culture (Russia Programme).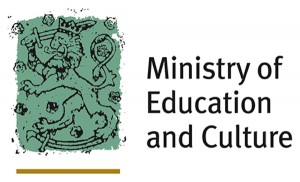 ---