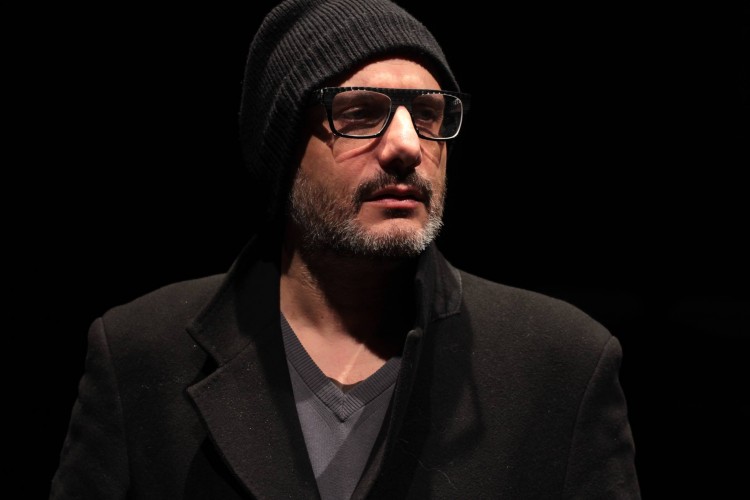 POKA-YIO, artist, curator and co-founding director of the Athens Biennale
MOBILE TALK / Frame – Visual Art Finland
A part of the guest curator programme of FRAME
On invitation of PM (Perpetuum Mobile) for the MOBILE TALKS series
8 March 2016 at 4pm
Address: FRAME, Ratakatu 1 b A 9, Helsinki
In this talk by its co-founding director Poka-Yio, the particular frame will be unfolded that led to the formation of the Athens Biennale, and its distinctive approach as to what a biennial can be. By revealing the lineage and the narrative that binds the Athens Biennale's five editions, the Athenian and European context of crisis will become the factor for reconsidering the potentiality of a biennial. The background of the talk will be the North-South cultural axis in Europe as a battleground of different values, and crisis as a pretext for cultural hegemony.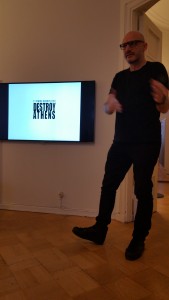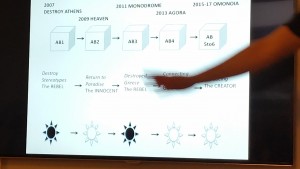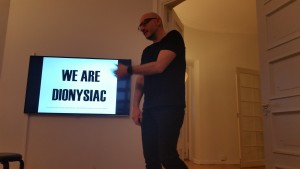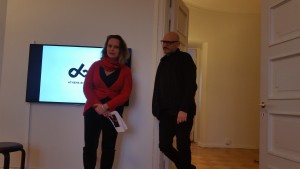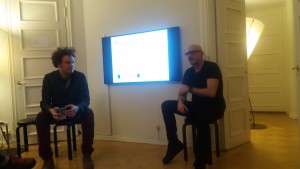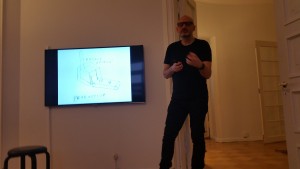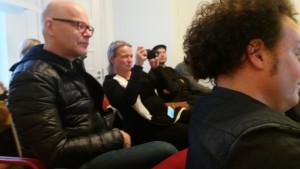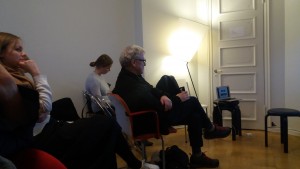 The 5th edition of  the Athens Biennale 2015-2017 «ΟΜΟΝΟΙΑ» (Concord), curated by programme director Massimiliano Molona in cooperation with the co-directors Poka Yio and Xenia Kalpaktsoglou, was launched in November 2015 with Synapse 1: Introducing a laboratory for production post-2011. This was followed by open meetings of the conferees (invited artists, directors of European cultural institutions, academics, curators, activists) and the "inhabitants" of the historic yet crumbling edifice of the Bageion Hotel (artists and groups that are self-organised in Athens today). They demonstrated the currency of the idea of the Athens Biennale as a field for experimentation with practices of economic solidarity and grassroots democracy.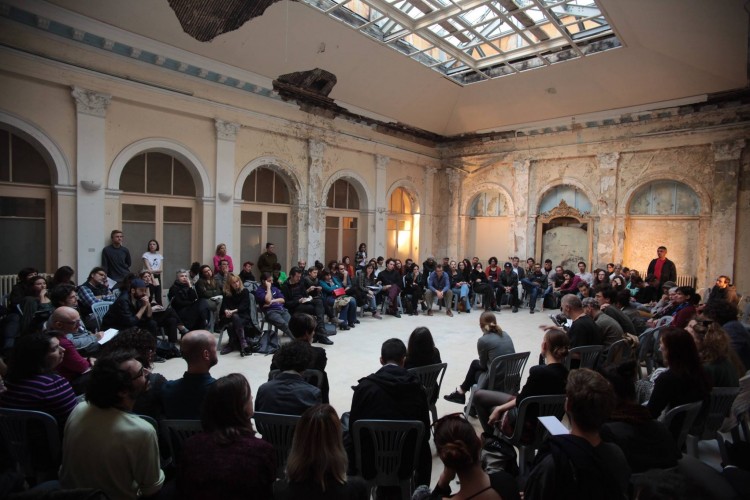 Synapse 1, the General Assembly at the Bageion Hotel
Synapse 2: Rethinking Institutional Critique – A view From the South
is scheduled for April 2016, and this series of "Synapses" will continue throughout the two-year ongoing biennial, gradually reaching its peak in the summer of 2017. The AB will be located in various venues across the centre of Athens and, more specifically, around Omonoia Square.
Poka-Yio is an artist and curator, born and based in Athens. He has a BA in Painting and an MA in Digital Arts from the Athens School of Fine Arts. In 1999 he founded A-Station, Athens Center for Contemporary Art which he directed until 2014. In 2015 he co-founded the Athens Biennale with fellow curator Xenia Kalpaktsoglou and art critic Augustine Zenakos. Since 2011 Poka-Yio and Xenia Kalpaktsoglou direct the Athens Biennale, co-curating with Nicolas Bourriad its 3rd edition "MONODROME". The Athens Biennale has had five editions: Destroy Athens 2007, HEAVEN 2009, MONODROME 2011, AGORA 2013 and now OMONOIA 2015-17. In 2014 they were awarded by the European Cultural Foundation the Princess Margriet Award for their achievement creating an open collective curatorial model in AGORA.ha. As an artist, Poka-Yio has had many shows in Greece and internationally. His diverse artistic work comprises of painting, performances, theater and films and his main theme is the narrative of attraction and repulsion.
Chaired by Marita Muukkonen and Ivor Stodolsky of PM – Perpetuum Mobile as part of the MOBILE TALKS series.